MRI
The last time I wrote, Joshua and I were at the hospital in Houston. He was about to have to go under general anesthesia for extensive MRI scans of his brain and spinal cord. His testing was all about doctors hoping to see if some kind of seizures might be to blame for Joshua's disorder (ROHHAD).

Well, I am happy to report that Joshua did just fine with the anesthesia. He did not remember a thing about the MRI (some of his past MRI scans had made him very uncomfortable about having to endure another one). In fact, Joshua did just fine during all of his testing.
Holter Monitor
Josh had to do the heart holter monitor test by wearing it on his ride back home, then overnight. He was supposed to keep it on 24 hours (which would be around 12:30pm) but he thought he just had to wear it until he woke up in the morning. So, he took it off early. As soon as I realized what he'd done, I quickly put it back on (I hope I put all the wires on the right spots) and had him wear it a few more hours. Then I wrote a note to put in with the monitor and mailed it back in the postage paid envelope they gave us.
We don't know any results of any of the tests yet. As soon as I hear something, I will pass it along.
Joshua and I sang Christmas songs with the radio all the way home (3 hour drive) from the hospital. We made it to the house just before 7PM Tuesday night, December 23rd. We were so glad to be home but SO exhausted. We had to wake up that same morning about 4:30AM so Joshua could take his medication hours before his MRIs.
Candlelight Service

Joshua wanted to go to the candlelight service at our church on Christmas Eve. He was so tired, I didn't know if he would be able to keep his eyes open during church, but we went. And he had a wonderful time. I was glad we were able to do something like this - which is more focused on the true meaning of the Christmas season.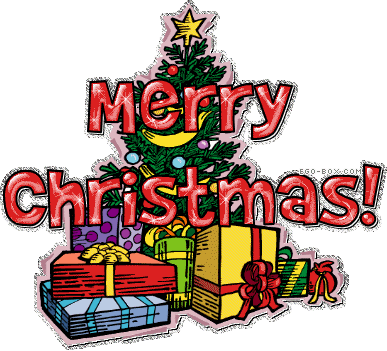 Christmas day was nice. The weather was warm (around 70 or so). My parents were here with us. We had some gifts that family and friends sent or brought to us and our church even brought us some food and a gift card to HEB so we could have plenty of good food for Christmas. They also brought some nice gifts for Joshua.
E-Mail Santa
Joshua had asked Santa (by email from the hospital in Houston) for an XBOX 360 system, but unfortunately, Santa does not have enough of those expensive game systems to give to all the good boys and girls. Instead, Santa brought Joshua a nice game for his Wii system. It was a flying game about World War II. Joshua and his daddy had a great time together learning to play that game. Joshua got some clothes, board games and puzzles, too. We all played a new version of Clue around the dining room table, then had a hand in putting together at least two or three puzzles. For dinner, the guys had decided they wanted a nice brisket. We all had plenty of goodies to eat, too. We had such a nice time together that I think we all genuinely were sad to see it end.


New Year's Eve, we were invited to a party at the home of one of my husband's co-workers. I didn't know the couple or their friends, but was glad to be there, anyway. We played games and visited, then at midnight went outside into the cold where we drank sparkling grape juice, the kids set off poppers, sprayed silly string and waved around sparklers. Everyone had a good time. Then we headed for home.

As I got in our van to leave the party, my back started aching - very badly. All that night and the next day it hurt. But it felt a little better by Friday. Then, I went to push the little elderly lady I take care of up in her bed and must have pushed a bit too hard and really put my back out. I have been struggling with it ever since. If it is not better soon, I'm sure I'll be having to go to a doctor to get it checked out. :(