The whole Wooten clan and my sister, Amanda made a rare trip to the movies today.
What did we see? FIREPROOF (check out the teaser trailer below):
The movie was a very emotionally moving story. Yes, it is a Christian movie - starring Kirk Cameron and several volunteer actors & actresses from a baptist church in Georgia. Here is an excerpt from the movie's official website
http://www.fireproofthemovie.com/
FIREPROOF is the third feature film from Sherwood Picturesóthe creators of FACING THE GIANTS and FLYWHEEL. With hope-filled, heartfelt storytelling, the moviemaking ministry of Sherwood Baptist Church continues to touch the world from Albany, Georgia.
I think we all enjoyed the movie very much. I know we all laughed. And, I know I shed a few tears from time to time. I highly recommend the movie to everyone - especially if you are married or planning to become married sometime in the near future.
My sister, Amanda just pointed out something else touching about this movie, told on the official website:
What's the deal with the kiss between Caleb and Catherine in FIREPROOF?
In a romantic scene in FIREPROOF, lead actor Kirk Cameron is actually kissing his wife Chelsea rather than Erin Bethea, who plays Catherine. Chelsea was flown in from Los Angeles just for that shot. The scene was filmed in silhouette and works incredibly well, with Chelsea wearing the same outfit and a wig to mirror Erin.
Sherwood Pictures has upheld this standard in all their movies: actors and actresses should guard their own marriages while on screen the same way they would do in real life. That's why you don't see Coach Taylor (Facing the Giants) or Jay Austin (Flywheel) kissing the women playing the on-screen wives.
Kirk also has long held to a principle that he would kiss no woman other than Chelsea. He was able to honor his marriage while making a movie that inspires others to do the same.


As we thought about going to see the movie, Amanda and I watched an interview Kirk Cameron did on Good Morning America and I decided Kirk really is one of my heroes - well, I admire his true life character very much. Watch the interview below to see why:
I also admire Kirk's wife, Chelsea. And I think they both did an incredible job in their roles on the movies from Left Behind. Of course the movies still paled in comparison with the book series. Of course, it would be incredibly difficult, in my opinion, to make movies nearly as good as we see in our minds when we read the books.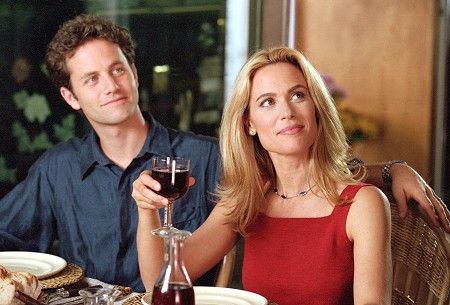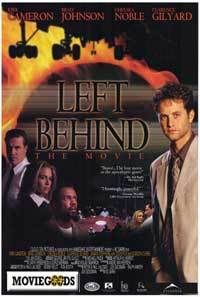 Oh, in the movie Fireproof, you see one particular product placement that inspired us. So, for dinner following the movie tonight, we stopped in and had Chick-Fil-A. It was yummy.
OK, Amanda is really reading up on Kirk and his wife and the movie. She just told me about a camp Kirk and Chelsea run in Georgia for terminally and seriously ill children and their families. It is called Camp Firefly.
Kirk Cameron reportedly asked for the money for his acting in this movie to be donated to the camp. So, there you go - another great reason to get out and go see this movie!